Bowl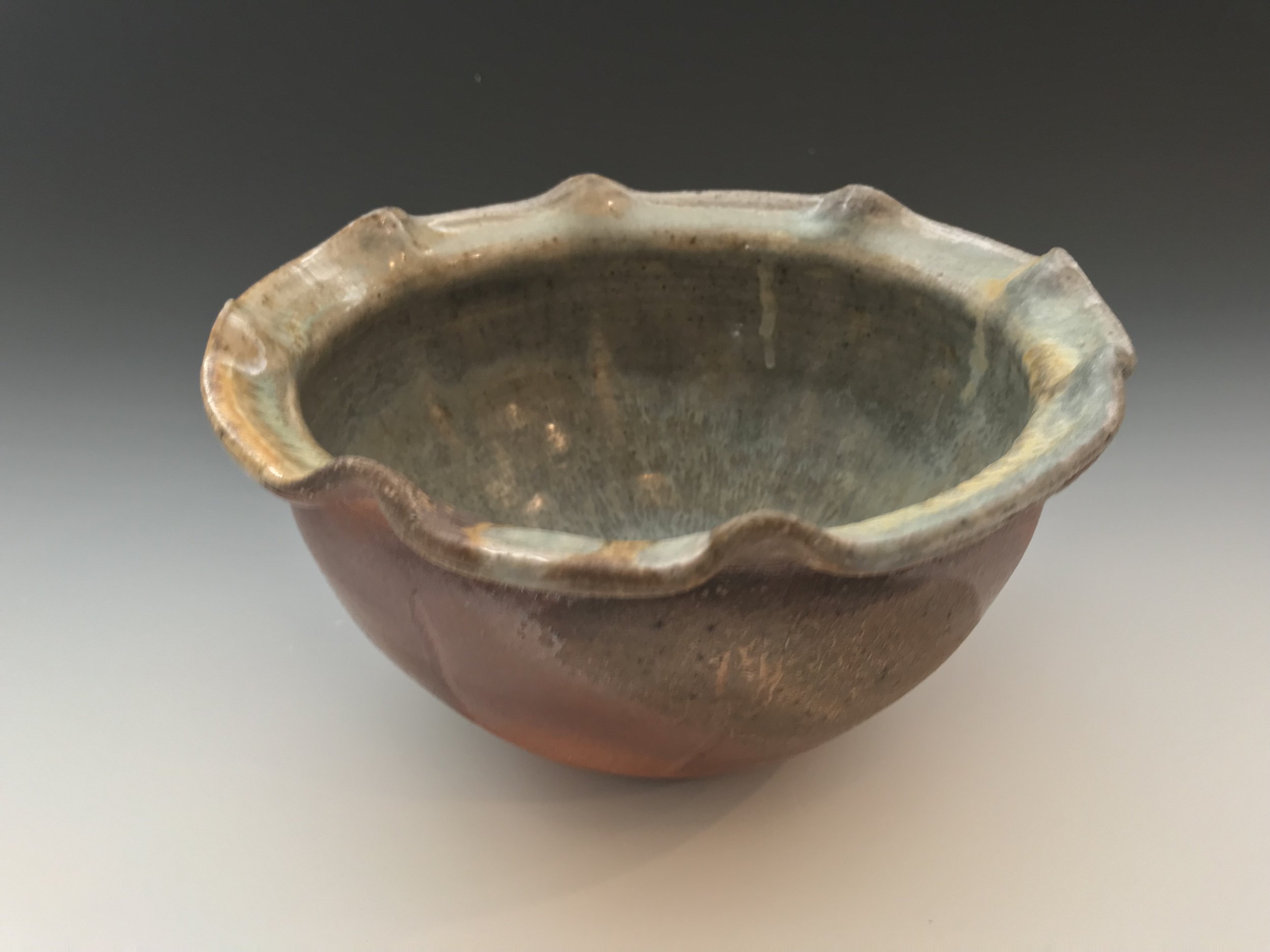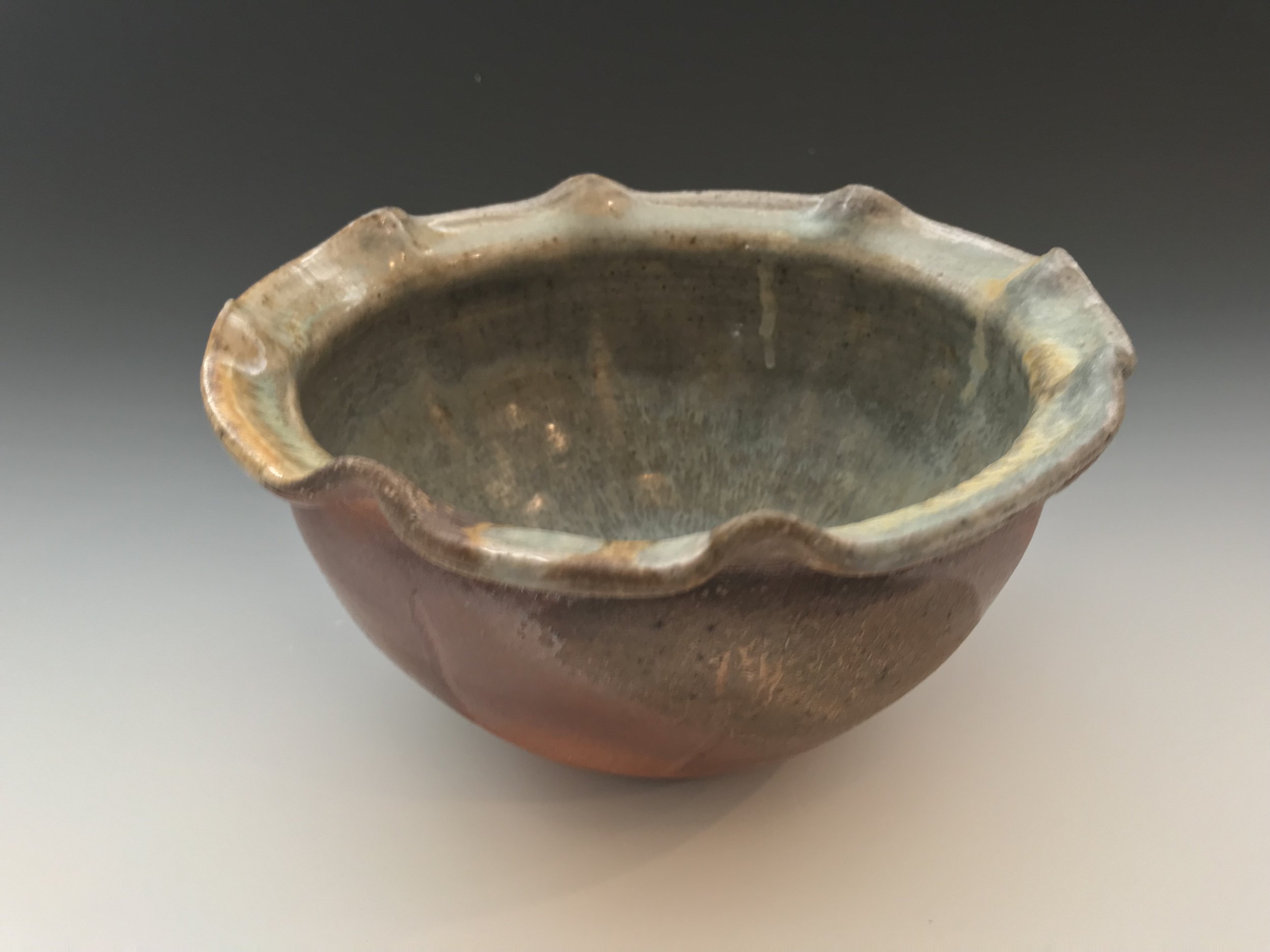 Bowl
Stunning notched bowl with nice ash and great body color. The best part here is the incredible liner glaze. It is so drippy and beautiful like a little universe inside.
Noborigama kilns are fired using an ancient technique used in Asia in the 5th century!
My wood-fire pieces are literally one of a kind and simply can not be re-produced exactly even if I wanted to. The claybody, firing, wood used, placement in the kiln could all be replicated and the kiln would still choose to "glaze" and fire the piece differently.
The buildup of wood-ash throughout the firing melts and naturally glazes the pot. It gives this piece its beautiful, one of a kind, rustic finish!
Functional bowl
Food, microwave and dishwasher safe.
~8x8x6